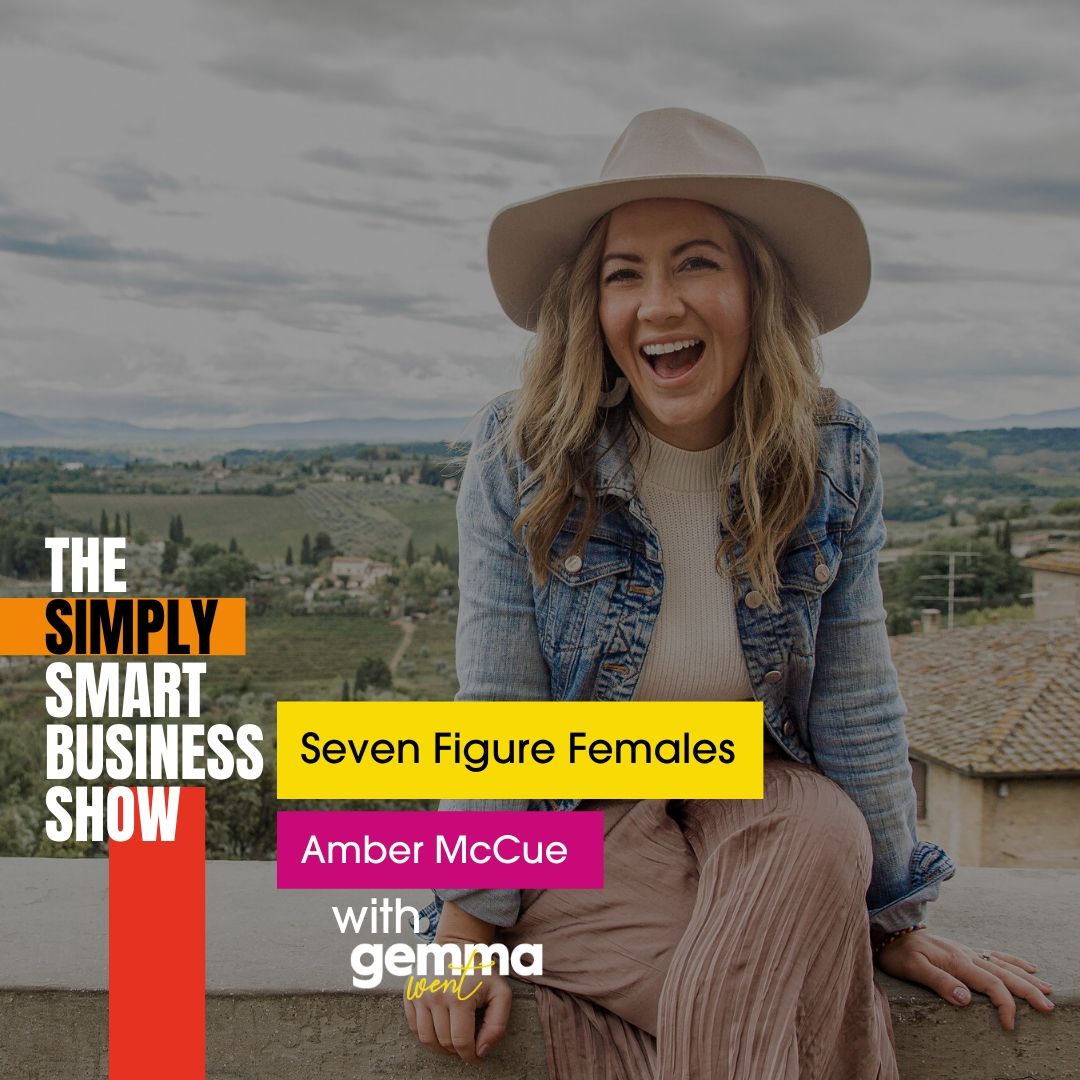 7-Figure Females with Amber McCue
In this episode of the Simply Smart Business Show, Gemma is joined by Amber McCue to talk about the mistakes, learnings and things she said no to, to create the focus she needed to scale to 7-figures. Tune in to discover how one powerful concept changed everything for her.
7-Figure Females is a mini-series on The Simply Smart Business Show where I set out to bust some myths around creating a 7-figure business as a female business owner, understand what it truly takes to get there, and inspire you to aim high.
From single mom at the age of 18 to owning two companies that allow her to work from anywhere, anytime, Amber McCue has a talent for overcoming obstacles, and helping others do the same. Amber runs her businesses from Africa, where she currently lives with her family. 
Amber studied Organization Development in Johns Hopkins' MBA program, co-founded Three Boudoir, which creates photography experiences for women, and runs Amber McCue & Co, a modern business growth consultancy, which operates globally.
Find out more here: https://ambermccue.com and threeboudoir.com
For more simple smart strategies and business inspiration, find Gemma here: http://gemmawent.co.uk/