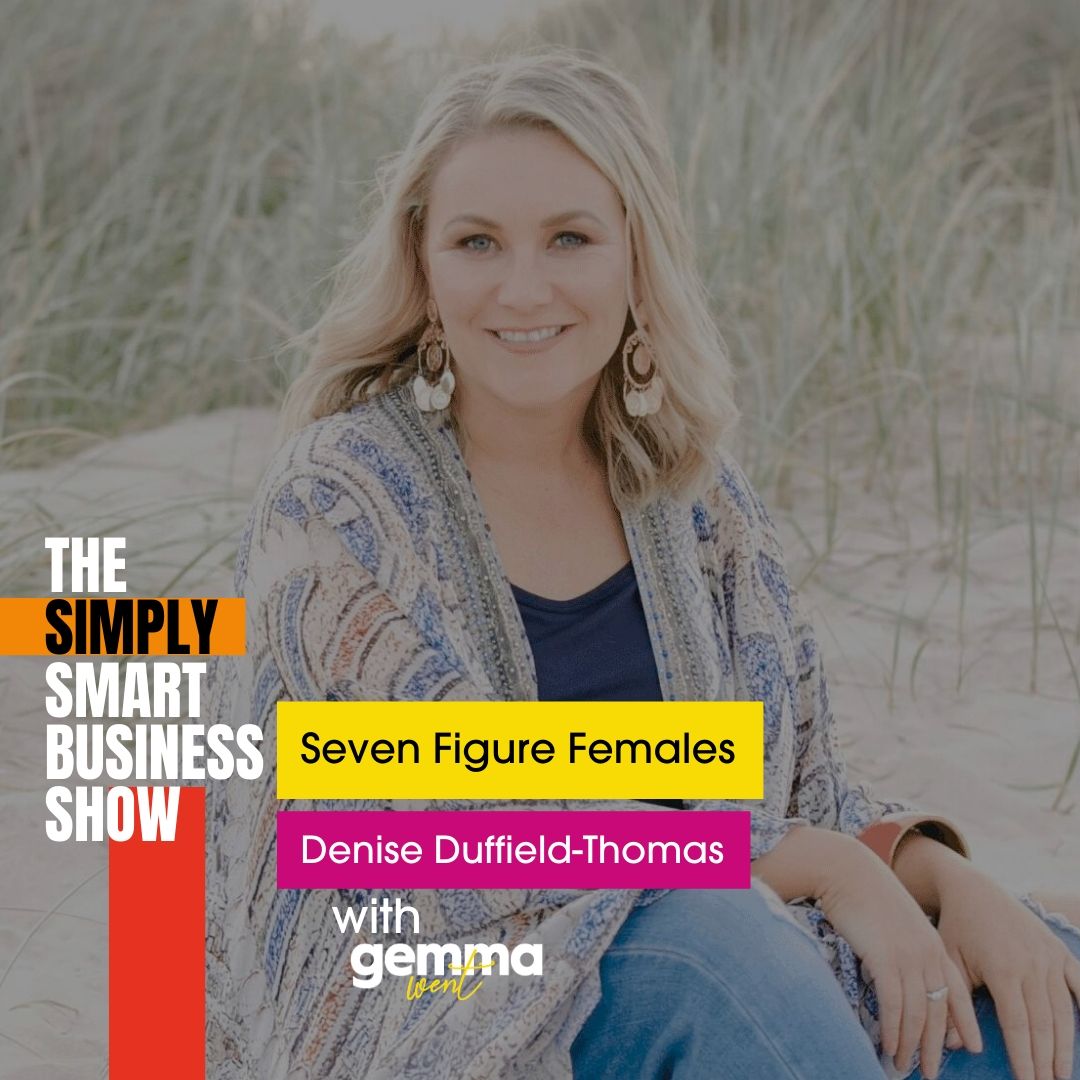 7-Figure Females with Denise Duffield-Thomas
In this episode of the Simply Smart Business Show, Gemma is joined by Denise Duffield-Thomas to talk about money blocks, books, boundaries and how babies bring abundance.
7-Figure Females is a mini-series on The Simply Smart Business Show where I set out to bust some myths around creating a 7-figure business as a female business owner, understand what it truly takes to get there, and inspire you to aim high.
More on Denise here:
Denise Duffield-Thomas is the Money Mindset Mentor or the new wave of entrepreneurs. Her books Lucky Bitch, Get Rich, Lucky Bitch and the newly published, Chillpreneur (Hay House) give a fresh and funny road-map to create an outrageously successful life and business. Denise helps women create wealth through her mindset courses and practical wisdom on releasing money blocks. 
Find out more here: DeniseDT.com 
For more simple smart strategies and business inspiration, find Gemma here: http://gemmawent.co.uk/