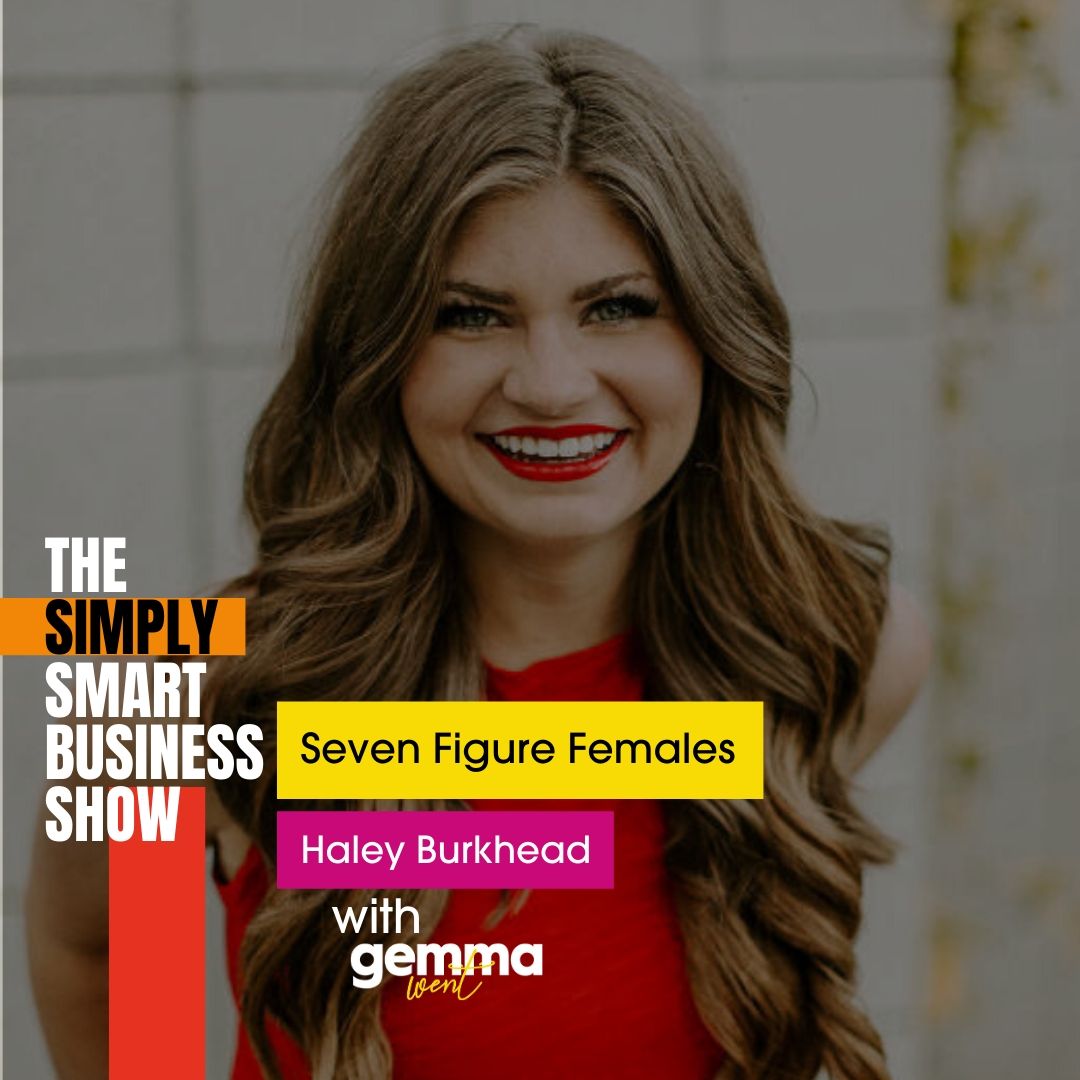 In this episode of the Simply Smart Business Show, Gemma is joined by Haley Burkhead to discuss hitting 7-figures after only 18months in business, how to move from entrepreneur to leader and what's important when scaling up.
7-Figure Females is a mini-series on The Simply Smart Business Show where I set out to bust some myths around creating a 7-figure business as a female business owner, understand what it truly takes to get there, and inspire you to aim high.
More on Haley here: 
Haley helps overbooked entrepreneurs phase out their clients and create consistent 10k evergreen months with a course or membership site. 
She was that entrepreneur rockin' the 14-hour day freelance life desperately seeking the marketing secret that would magically cure her bank account. The gurus were shouting advice that didn't land right with her - she knew there had to be an easier way than using a strategy that relied on a big, warm audience and consistent content.
So she created a different approach...
Find out more here:  https://haleyburkhead.co/
For more simple smart strategies and business inspiration, find Gemma here: http://gemmawent.co.uk/