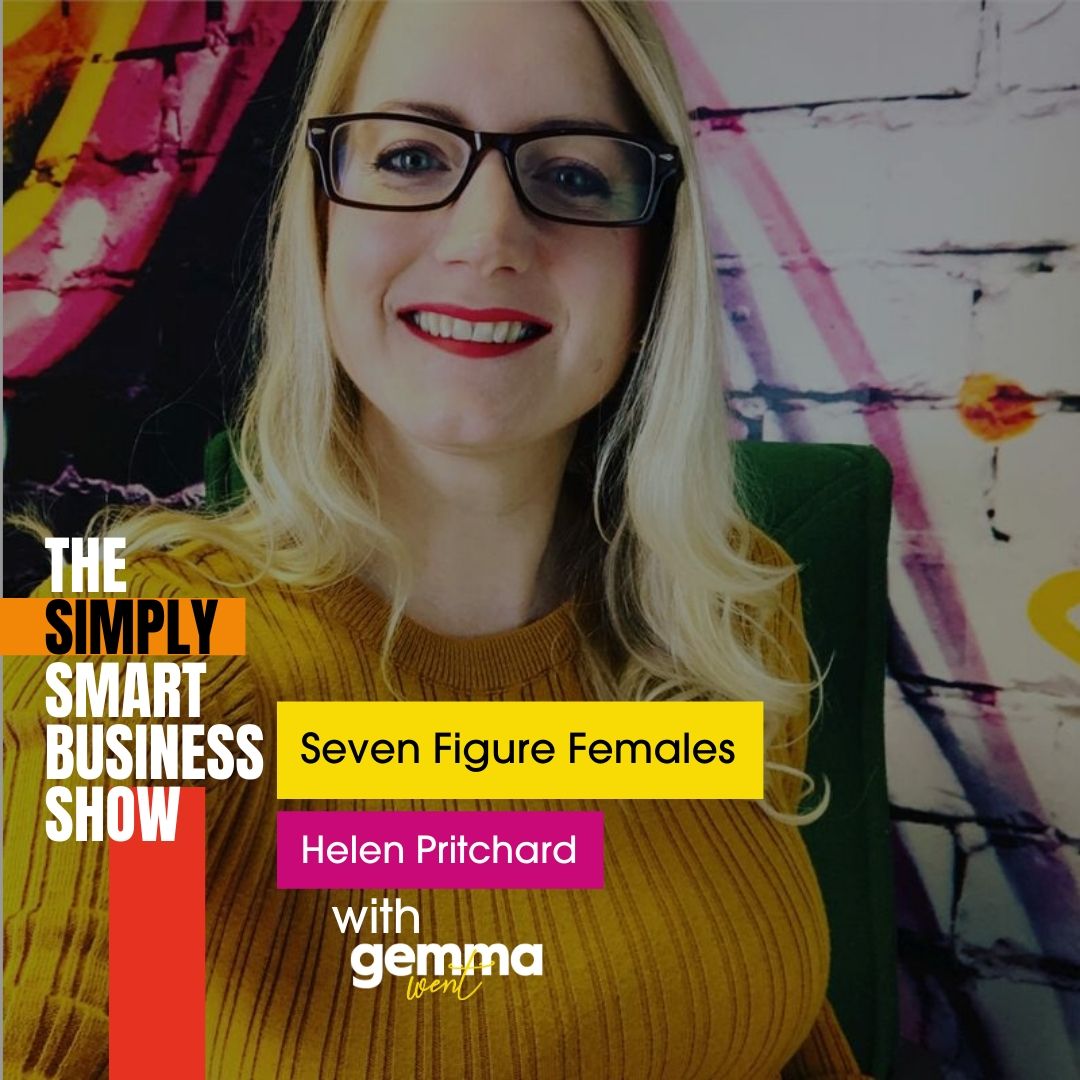 In this episode of the Simply Smart Business Show, Gemma is joined by Helen Pritchard to talk about her journey to seven figures, and how she's focused on just one thing and dropped everything else to get her there. 
7-Figure Females is a mini-series on The Simply Smart Business Show where I set out to bust some myths around creating a 7-figure business as a female business owner, understand what it truly takes to get there, and inspire you to aim high.
More on Helen here: 
Who would wave goodbye to household names and a successful digital marketing agency to start a brand new business? In 2017, Helen Pritchard did exactly that and began training entrepreneurs, coaches and businesses in LinkedIn lead generation.
Helen Prichard is an online business owner most famous for helping people get leads from linkedin. In two short years she has hit £1 million sales orders of her linkedin in mastermind, reached hundreds of thousands of business owners with her training and won an Enterprise Vision Award.
Over 10,000 people have taken part in her famous free 5-day challenges in 2019, and she aims to quadruple that figure in 2020.
A single mum of two girls, Helen has proven that dropping the BS excuses and just sitting down and doing the work gets you results. She's become known for her no-nonsense approach and now mentors others who want to replicate her success.
Find out more here: https://helenpritchardonline.com/
For more simply smart strategies and business inspiration, find Gemma here: http://gemmawent.co.uk/