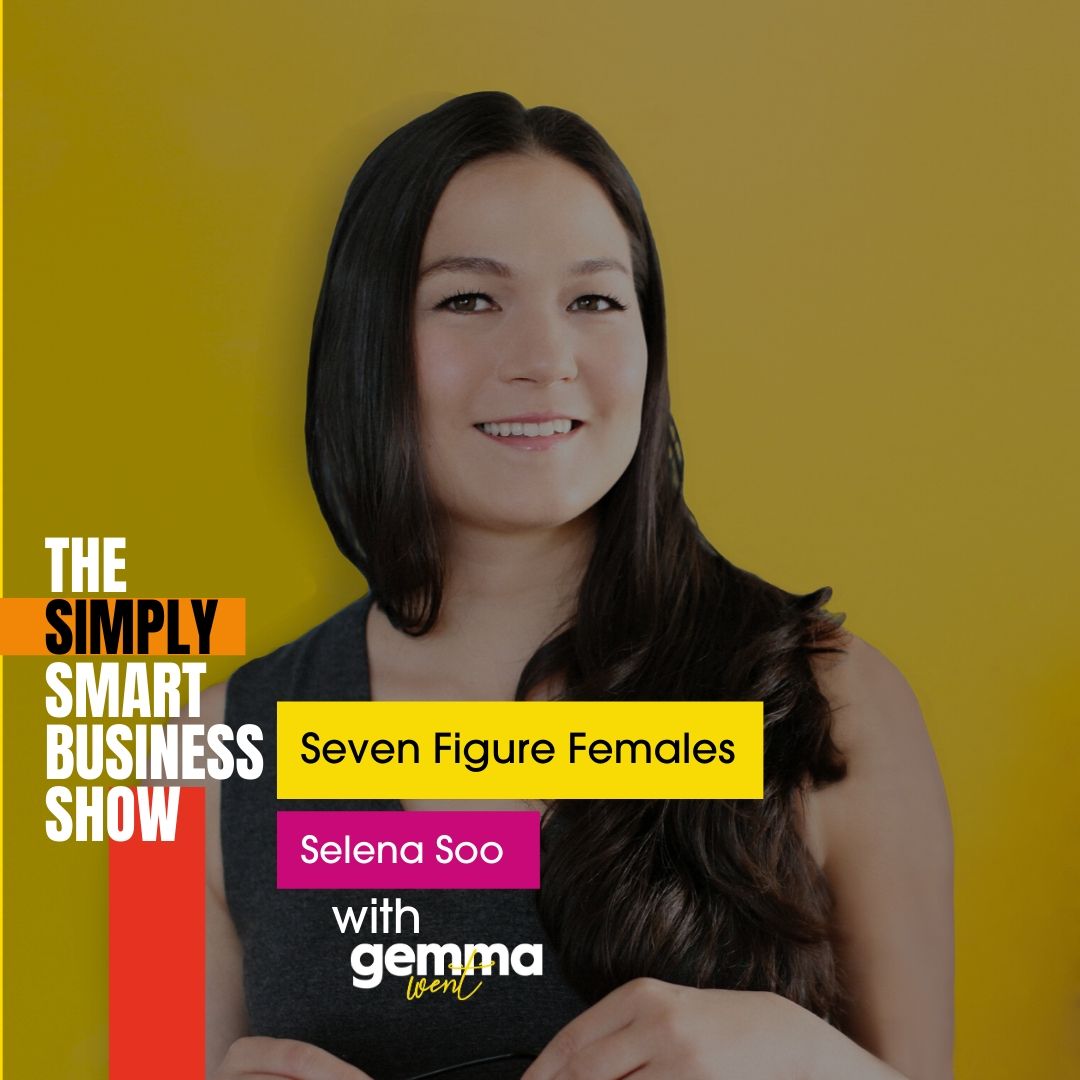 In this episode of the Simply Smart Business Show, Gemma is joined by Selena Soo to talk about how doubling down on what worked and the power of affiliates took her business to seven figures and beyond. 
7-Figure Females is a mini-series here on The Simply Smart Business Show where Gemma busts some myths around creating a 7-figure business as a female business owner and what it truly takes to get there.
More on Selena here: 
Selena Soo is a publicity and marketing strategist for visionary entrepreneurs, experts, and authors who want to reach millions with their message.
She's helped clients and students get featured in places like O, The Oprah Magazine, Forbes, and Inc., and land interviews on popular podcasts and national TV. Many of Selena's clients have become industry leaders with 7-figure businesses, raving fan bases, and hundreds of thousands of followers.
Her signature approach comes down to building powerful and long-lasting relationships with influencers and the media in a thoughtful, authentic way.
Find out more here: www.selenasoo.com
For more simple smart strategies and business inspiration, find Gemma here: http://gemmawent.co.uk/