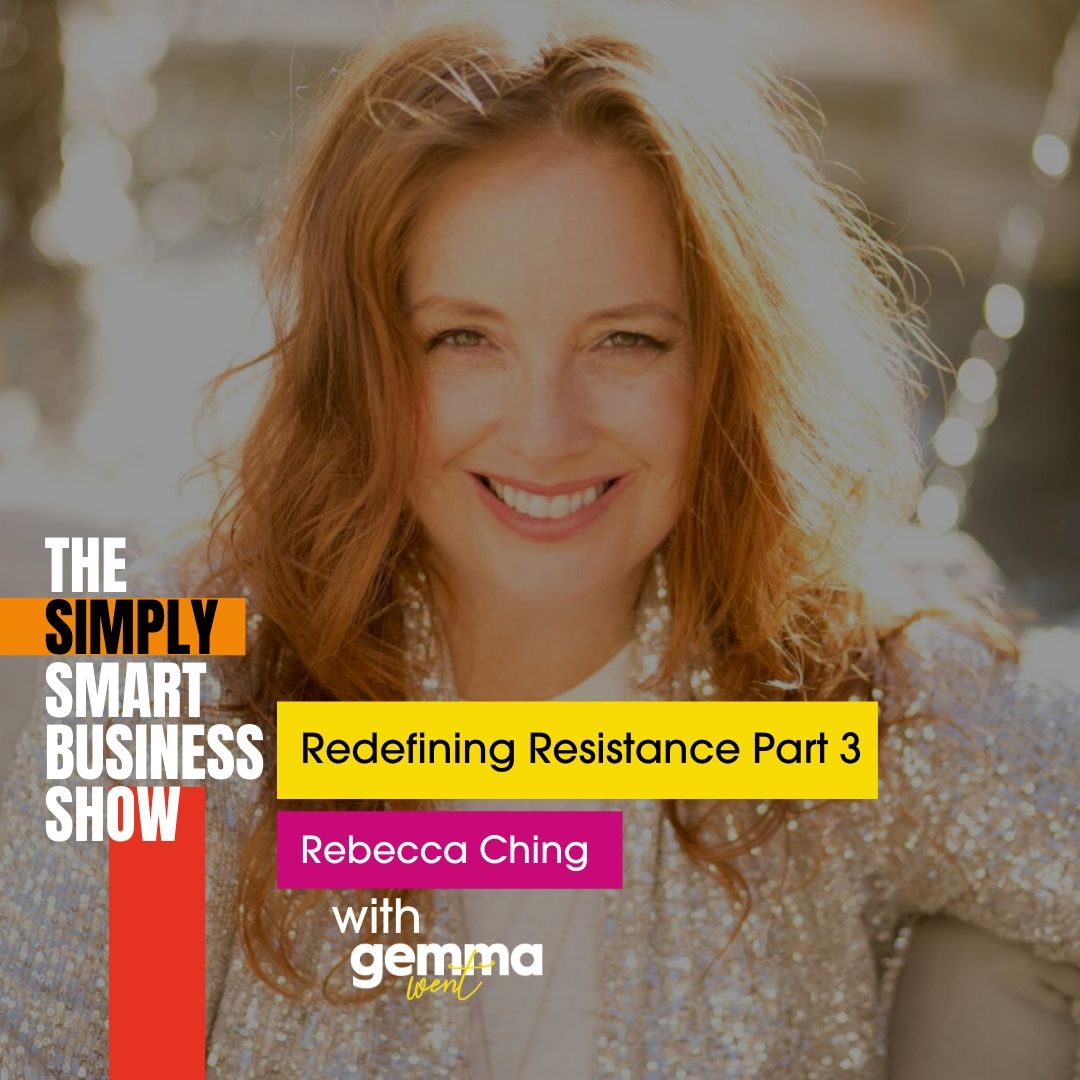 Redefining Resistance with Rebecca Ching Part 3
In this episode of the Simply Smart Business Show, Gemma is joined by leadership coach, Rebecca Ching, to talk about how to unburden and release from resistance. 
This is the third and final part of this conversation on the Redefining Resistance mini-series. If you haven't tuned in to Parts one and two, go back and listen so you can understand how to identify and rumble with resistance first.
Episode #1: How to identify resistance 
Episode #2: The rumble with resistance 
Episode #3: Releasing from resistance
You don't want to miss this series, so make sure you're subscribed!
More on Rebecca here: 
For more simply smart strategies and business inspiration, find Gemma here: http://gemmawent.co.uk/