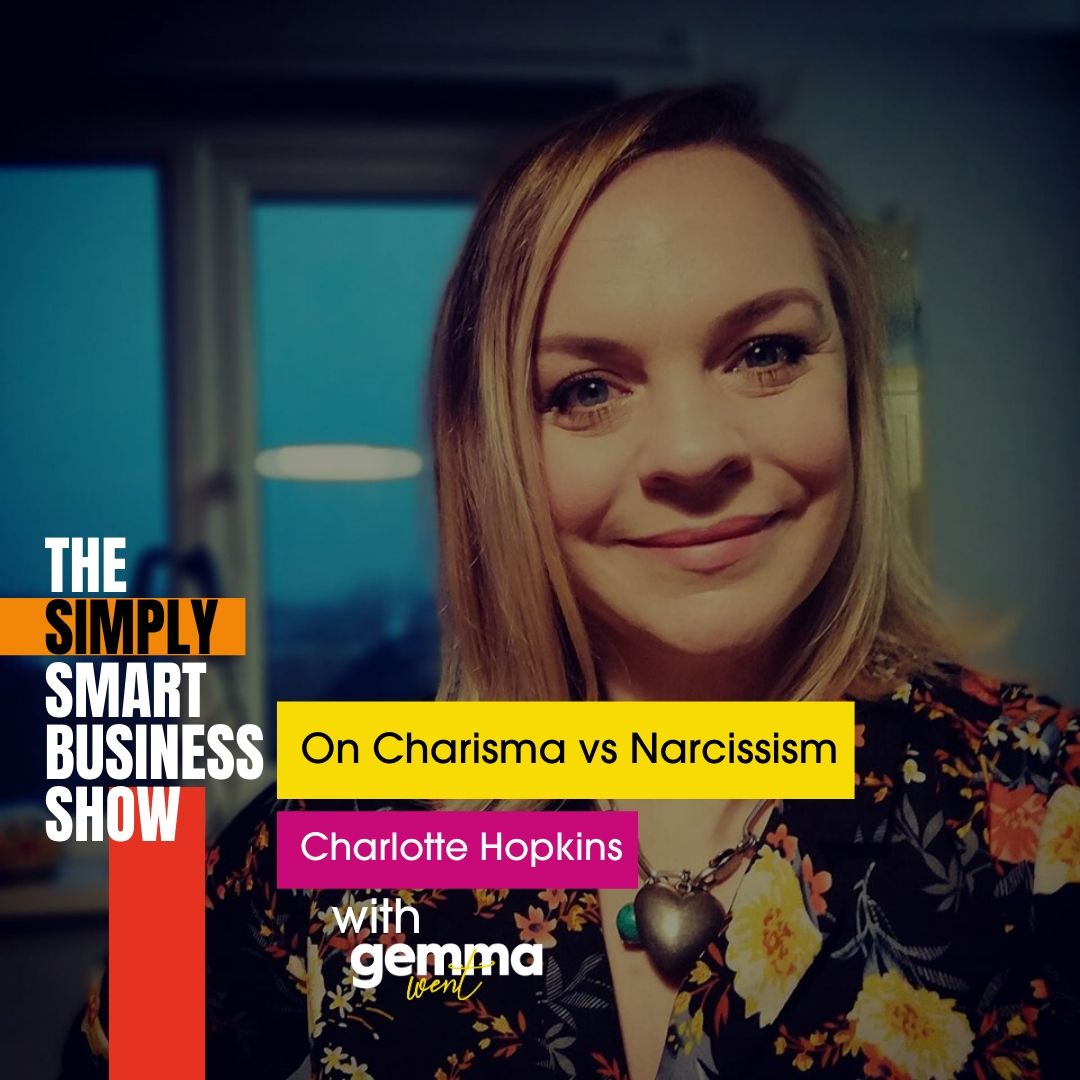 In this episode of the Simply Smart Business Show, Gemma is joined by Charlotte Hopkins to talk about the sometimes fine line between charisma and narcissism within the online coaching industry - on both the coach and client side.
More on Charlotte here: 
Charlotte has worked within the substance misuse sector for nearly 20 years delivering training, consultancy and coaching support across a range of areas including co-occurring substance misuse and mental health, domestic abuse and addiction in the workplace.
Experienced and qualified as a specialist workforce development lead, Charlotte really understands the personal and professional challenges that are faced by our workforce on a daily basis and the impact that this can have on our own health and wellbeing.  
She is passionate about creating excellence across services by focusing specifically on building the capacity and resilience of the workforce. 
Find out more: www.kinbee.co.uk 
For more simply smart strategies and business inspiration, find Gemma here: http://gemmawent.co.uk/