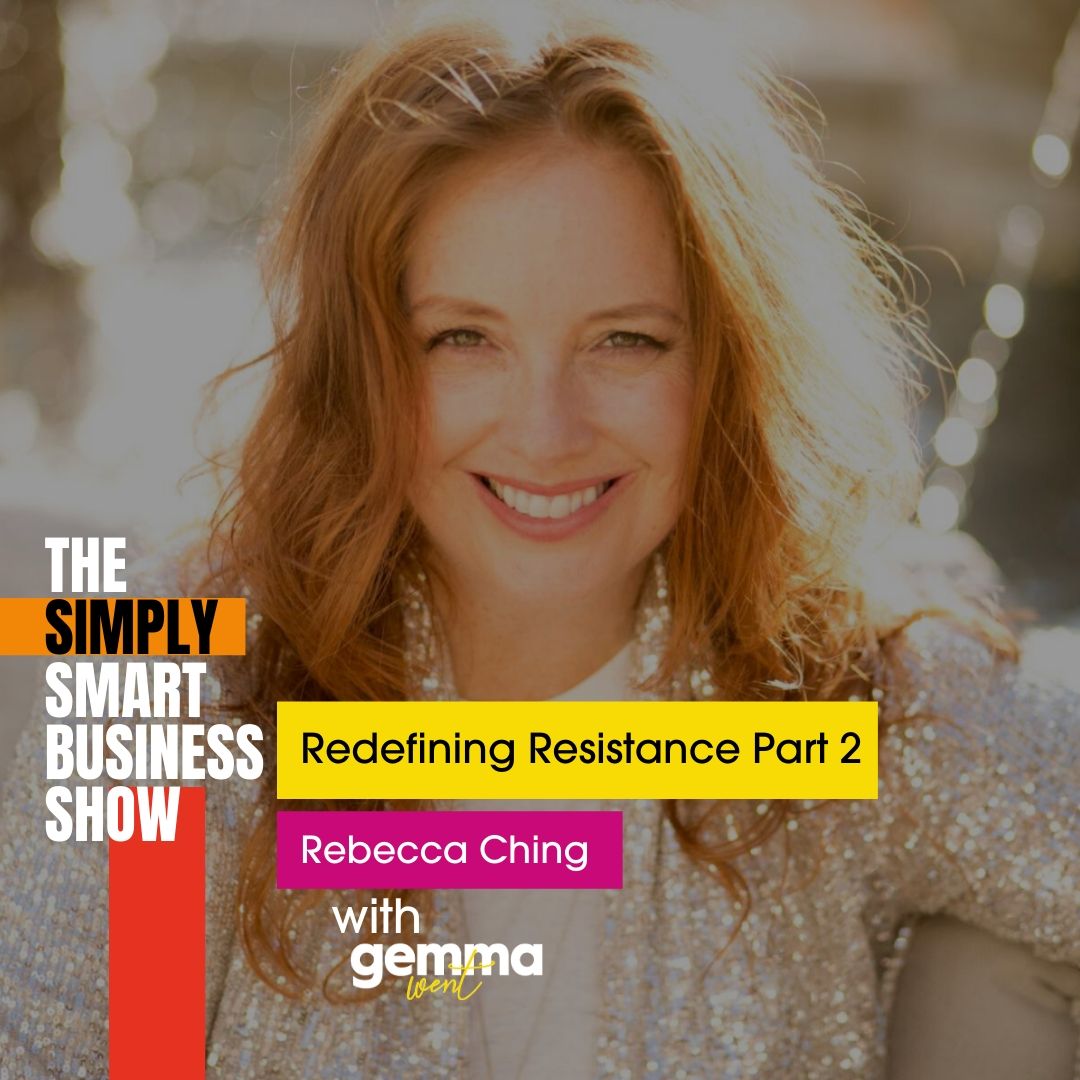 Redefining Resistance with Rebecca Ching Part 2
In this episode of the Simply Smart Business Show, Gemma is joined by leadership coach, Rebecca Ching, to talk about how to identify and work with resistance when growing your business. In the second part of this 3-part mini-series on Redefining Resistance, they explore how to rumble with resistance, identifying trailheads, and becoming self-led rather than resistance-led.
What to expect on the Redefining Resistance mini-series:
Episode #1: How to identify resistance
Episode #2: The rumble with resistance
Episode #3: Releasing from resistance
You don't want to miss this series, so make sure you're subscribed!
More on Rebecca here:
For more simply smart strategies and business inspiration, find Gemma here: http://gemmawent.co.uk/