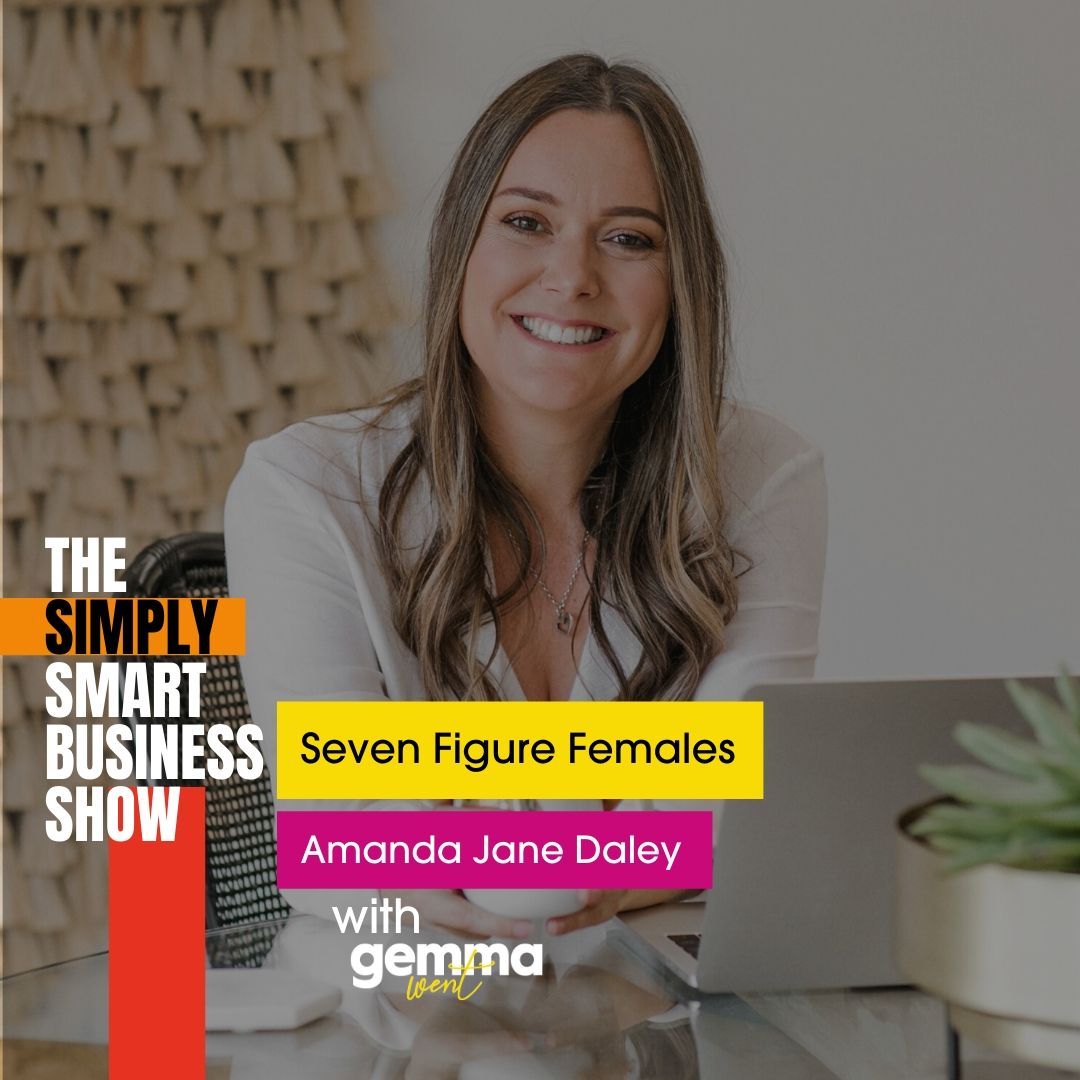 7-Figure Females with Amanda Jane Daley
In this episode of the Simply Smart Business Show, Gemma is joined by Amanda Jane Daley to talk about disaster launches, getting your systems in place (so your business doesn't disappear when your team members do), and iterating your offers instead of reinventing the wheel.
7-Figure Females is a mini-series on The Simply Smart Business Show where I set out to bust some myths around creating a 7-figure business as a female business owner, understand what it truly takes to get there, and inspire you to aim high.
More on Amanda here:
Amanda Jane Daley is a leading Business Mentor for Health Coaches worldwide. Renowned for her marketing expertise (with over 20 years of experience!) Amanda has earned recognition by the world's top advertising awards, and has built her own 7-figure coaching business in under 5 years. Founder of the successful health coaching biz 'Fuel Urban Wellness', Amanda combines her business + coaching savvy to mentor other health coaches to start their businesses and learn to make $5K+ per month — and has been dubbed the 'leading expert' for Health Coaches who desire a heart-fuelled business and a freedom-based lifestyle.
Find out more here:  http://amandajdaley.com/
For more simple smart strategies and business inspiration, find Gemma here: http://gemmawent.co.uk/