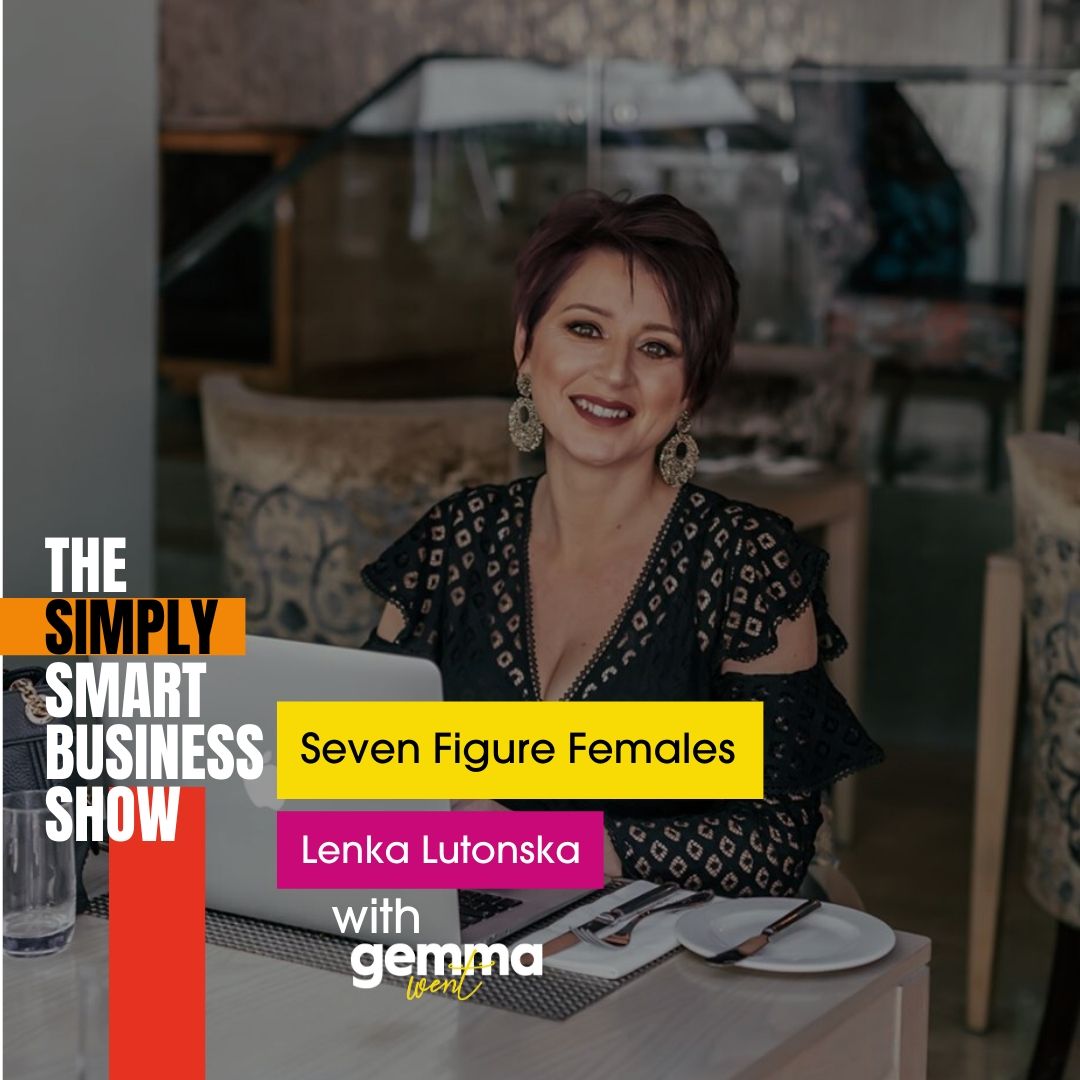 7-Figure Females with Lenka Lutonska
In this episode of the Simply Smart Business Show, Gemma is joined by Lenka Lutonska to talk about conquering self-doubt, serving from a place of obligation or victim-mode, and the three energetic stages that created a quantum leap in her business to get to 7-figures.
7-Figure Females is a mini-series on The Simply Smart Business Show where I set out to bust some myths around creating a 7-figure business as a female business owner, understand what it truly takes to get there, and inspire you to aim high.
More on Lenka here: 
Born in Slovakia, Lenka Lutonska moved to the UK at the age of 19 with a dream to 'change the world'. From humble beginnings working for McDonald's, she is now an international business and mindset strategist for women entrepreneurs, an international trainer of NLP, a professional speaker and a passionate believer in every woman's right to have the life and business she truly loves. 
Author of "Energetic Selling and Marketing", Lenka has also been featured in Forbes, Entrepreneur and other international business publications and has been described by many as deeply knowledgeable and an inspirational trainer and coach. Serving clients from over 30 countries, Lenka spurs women coaches and change-makers into action by helping them to marry business strategy and energy in order to create extraordinary results and growth in their businesses. She is also the creator of the Extraordinary Growth Academy where she guides women to turn their passion for making a difference into thriving, multiple six & seven figure businesses. As a mother of three active boys and a committed family woman, Lenka relishes the challenges her varied work life offers.
Find out more here:https://www.lenkalutonska.com
For more simple smart strategies and business inspiration, find Gemma here: http://gemmawent.co.uk/