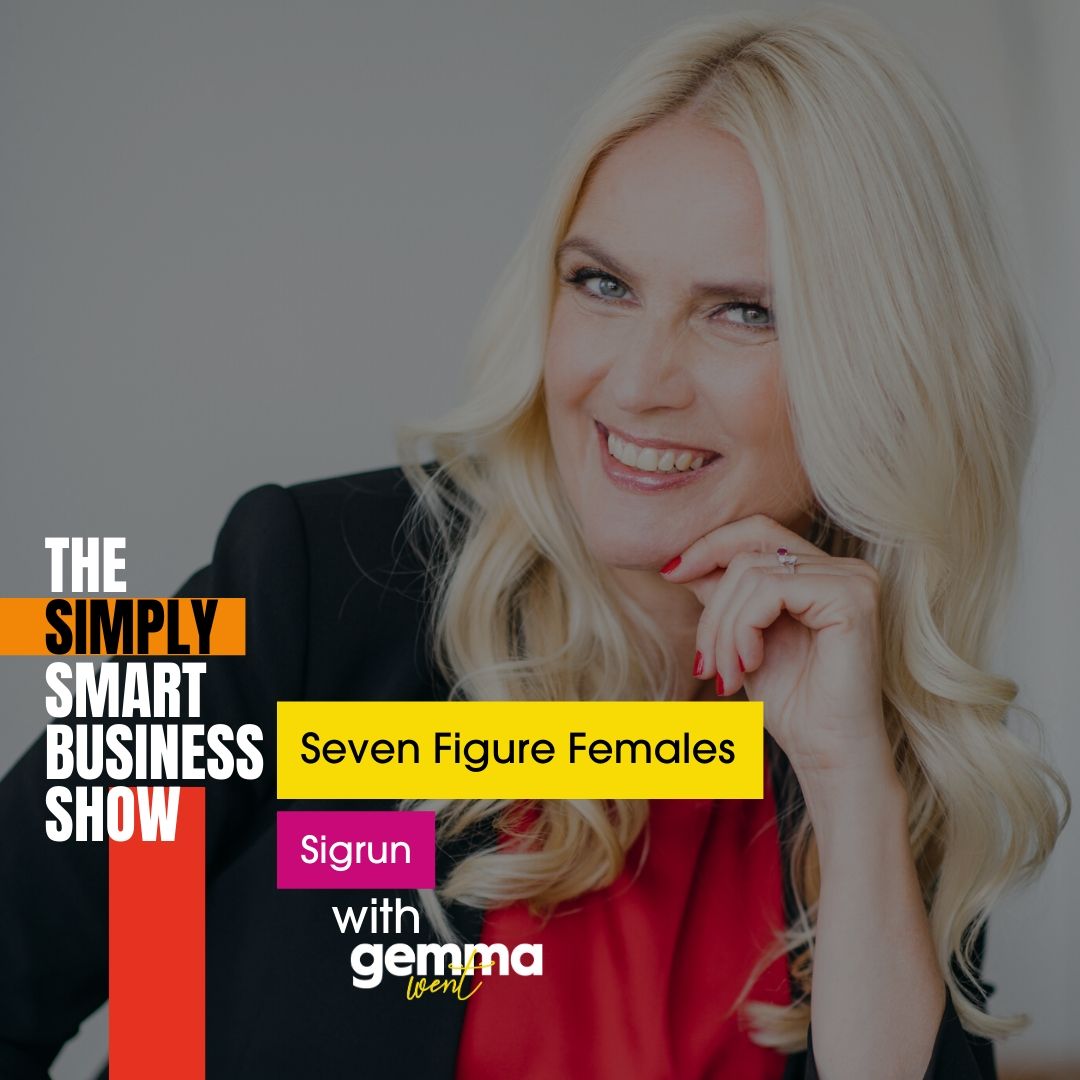 7-Figure Females with Sigrun
In this episode of the Simply Smart Business Show, Gemma is joined by Sigrun to talk about overcoming resistance, the essential elements for growing a team and how important money mindset is to make 7-figures.
7-Figure Females is a mini-series on The Simply Smart Business Show where I set out to bust some myths around creating a 7-figure business as a female business owner, understand what it truly takes to get there, and inspire you to aim high.
More on Sigrun here: 
Sigrun is on a mission to accelerate gender equality through female entrepreneurship. She is the leading business mentor for female online entrepreneurs in Europe, TEDx speaker, and host of the Sigrun Show podcast.  
Originally from Reykjavik, Iceland, she has spent more than half her life outside her home country; in Germany, United Kingdom, and Switzerland.  
Since she was a young girl she's always been drawn to leadership roles, so despite having zero business background nor the education she made a life-changing phone call and asked to become the CEO of a software company shortly after finishing her master's degree in architecture – and she got the job!
Ten years, another three master's degrees, and several CEO roles later, Sigrun found herself in Switzerland with her newfound love but sick and unemployable. Her dream was to be location independent so she could spend time in Iceland and Switzerland, travel the world, and take care of her health. So in 2014, Sigrun started her online business and within 4 years she built a 7 figure business helping women from all over the world. Her signature program is SOMBA, Sigrun's Online MBA, and her other programs are SOMBA Momentum, a group coaching program, VIP Mastermind, a mastermind program, and the Red Circle, the first million dollar mastermind for female entrepreneurs in Europe.
Sigrun's motto is: Be Inspired. Think Big. Take Action.
Find out more here: https://www.sigrun.com/
For more simple smart strategies and business inspiration, find Gemma here: http://gemmawent.co.uk/